Photo world
Product details
Shipping costs & Delivery time
Aluminium prints
Matte appearance without reflection.

Ultra HD print thanks to a high-end eight-colour printers from SwissQprint.

Visible aluminium texture: the white colours of the photo are not printed.

Direct printing on 3 mm thick aluminium.

The intense colours with UV protection against discoloration.
Made exactly to your size up to 200 x 140cm.

Razor-sharp details and lifelike colours.

Weather resistant. Suitable for indoor and outdoor use.

Also available as two-, three- and four-panel.

Select suitable hanging systems during the ordering process.
What is a photo on aluminium?
Intense colours on white aluminium
Our aluminium prints are printed with a high-end eight-colour printer from SwissQprint, the market leader that offers the very highest quality. As a result, the razor-sharp details and intense colours of the photo are retained on the print on white aluminium. The ultra HD print has a matte appearance without reflection. The colours are also protected against discoloration, so that you can enjoy your wall decoration for many years.
Visible white aluminium texture
The white parts of a photo on white aluminium are not printed. This way, the white aluminium texture of the material remains visible in the photo. White parts of a black and white photo and vivid colours of a colour photo immediately catch the eye.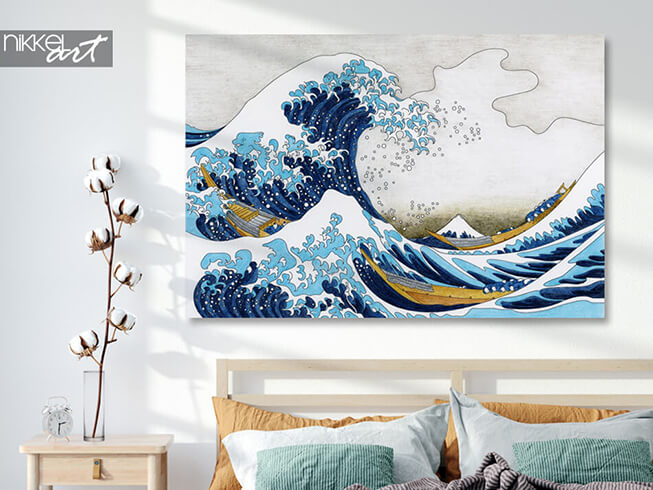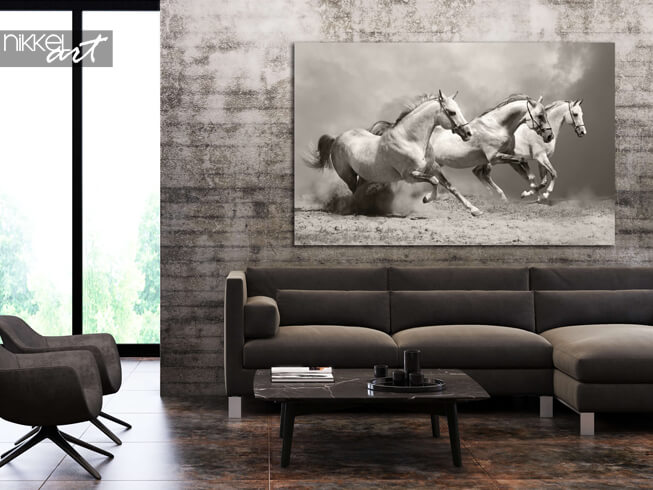 For indoor and outdoor
Aluminium is a weather resistant material. So a photo on white aluminium does not only come into its own inside, but also outside. So don't hesitate to brighten up your patio or garden wall with a photo on aluminium.
Custom made
Determine the size of your photo on white aluminium yourself. Enter the desired size during the ordering process and drag the print area of the photo to that piece you want to have printed. The maximum size of a painting on white aluminium is 200 x 140 cm. Our photos on aluminium are also available as two, three and four panels.
Hanging system of your choice
Hang your wall decoration on white aluminium easily on the wall with one of our hanging systems. You can choose between an aluminium frame that remains invisible from any angle and a clamping system with stainless steel. The difference? The stainless steel spacers with clamping system are clearly visible, while the aluminium frame at the back of the painting remains invisible from any viewing angle.

For large formats, we recommend the 20 mm wide aluminium frame, which is guaranteed to be fixed straight to the wall with optional screws or hooks, to prevent the aluminium from bending. We provide paintings on white aluminium in a small format with a free hanging system that consists of one or more plates and bumpers to keep the photo at an equal distance from the wall. Whichever solution you choose, with one of our hanging systems your photo on aluminium is guaranteed to hang professionally on the wall.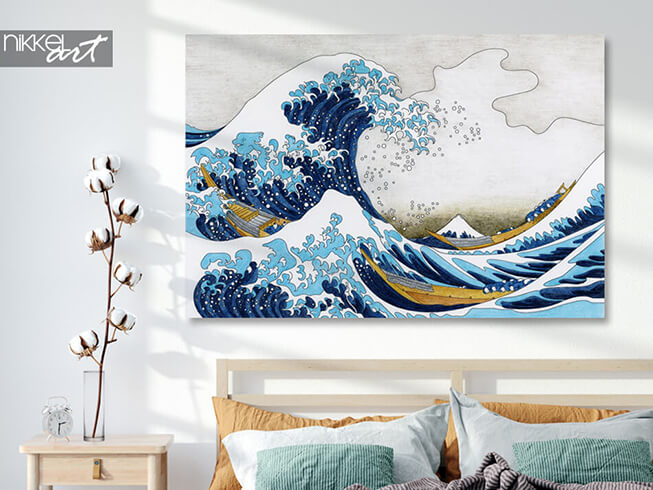 Multi-part paintings on aluminum
Aluminium prints
Aluminium prints 2-panel
Aluminium prints 3-panel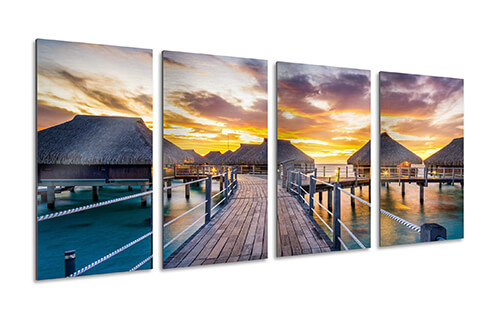 Aluminium prints 4-panel
What will the shipping costs be?
We offer a free delivery for every order with an amount higher as £95.
If the order will be less then £95, we charge a shipping costs of £9,33.

Our products are shipped from Belgium. Please note that for international shipments to destinations outside the European Union additional import duties might be charged.

These prices are only valid for shipments within the mainland of the UK, they are also VAT included.

If the shipment takes place outside the UK or to an Island, we have to check what the shipping cost will be. In that case, you will receive an e-mail concerning the shipping costs that must be paid.
What are the delivery times?
In the chart beneath you can see the delivery times of our products


Delivery times can be postponed due to the holidays.

All our goods are shipped with great care and in-house with GLS, PostNL, TNT or Fedex.

Delivery time in case you order several different products.
If your order contains multiple products, the delivery time of the product with the longest delivery time applies. For example: photo wallpaper (2 working days) + Kitchen splash back in glass (20 working days) = a delivery time of 20 working days. We do everything we can to produce your order as soon as possible and to prepare it for shipment.

View all delivery times here
What our customers say about us
Beverley Oates
By: 25-02-2021
I bought some aluminium prints. All extra large. All are gorgeous and arrived in perfect condition. Would definitely recommend
Martin Waterhouse
By: 09-10-2020
Excellent art work, we bought a small one first due to not having any experience with printed aluminium. Looked good so we bought the biggest possible to have in one piece. Haven't fitted it yet.
Nicole Haggett-King
By: 07-10-2020
I was very impressed: good communication and the final product (photo on aluminium) was great! Ill be ordering some more products soon....
ramesh RAJASOORIYAR
By: 29-07-2020
good print and quick